Adam Lambert has remained in the spotlight since his 'American Idol' days, recording hit albums and putting together successful concert tours, and now he could be returning to the Fox show that made him famous. This time around however, Lambert could be sitting at the judges' table.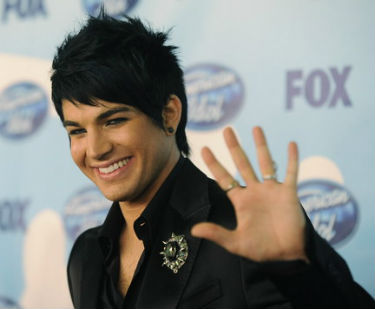 'American Idol', it appears, may be going through a rebuilding stage as just about every cast member's future with the show is  unknown heading into season 12.
Jennifer Lopez already announced that she would not be returning as an 'American Idol' judge when season 12 kicks off in January, while Randy Jackson and Steven Tyler's contract statuses are also very uncertain. Even executive producer Nigel Lythgoe isn't sure if he'll be back for next season.
The only familiar face that 'American Idol' fans are sure to see on Fox next season is Ryan Seacrest, who inked a two-year deal in April.

If 'American Idol' is planning on going a different route in season 12, Lambert could be a wise choice. His new album, 'Trespassing' topped the Billboard charts in May, selling 77,000 copies and he has developed a very supportive fan base since appearing in season eight of 'American Idol'. Although Lambert came up just short as the runner-up that season, fans have continued to embrace him as an artist.
At the moment, Lambert is busy performing shows with Queen over in Europe and if the rumors of him potentially joining 'American Idol's' panel of judges in season 12 are true, he could get a lot busier.
Be sure to visit FreeCast to watch full episodes of 'American Idol' for free when season 12 picks up in January of next year.