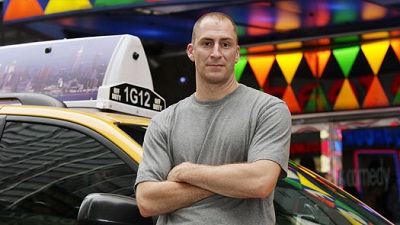 The Discovery Channel hit 'Cash Cab' has finally reached the end of the road. According to a recent Vulture.com exclusive (and a subsequent confirmation from Discovery), the seven year, 200+ episode run of the Emmy award-winning game show is coming to an end.
'Cash Cab's success came from its original approach to the trivia-based game show. Instead of the conventional stage and buzzer format, host Ben Bailey would surprise unsuspecting taxi cab passengers with a series of questions as they drove to their destination. Winners would walk away with nice wads of dough, while losers would be tossed back on the street empty-handed.

The show's simple yet exciting format attracted fans from all over the country, beating out popular daytime quiz shows like 'The Price is Right' and 'Jeopardy!' in Nielsen rating and earning the program the Emmy for Best Game Show in 2008, 2009 and 2010.
Although there will be no new 'Cash Cab' episodes, the show will still air in syndication, and there is a good possibility that the premise will be recycled on other U.S. and worldwide networks.