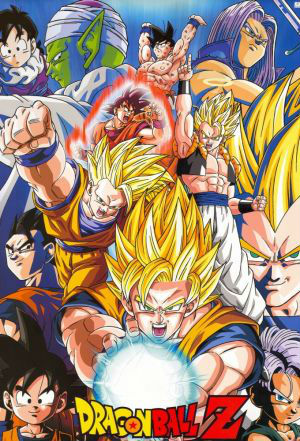 'Dragon Ball Z' is the sequel to the popular Japanese anime series 'Dragon Ball', in which a young boy named Goku and his newfound friends traveled the world searching for the Dragon Balls and fighting off various evil forces along the way.
'Dragon Ball Z' picks up the story of Goku, but this time he's a full grown adult. After a powerful force lands on the Earth, Goku must team up with his former enemy, Piccolo, in order to stop the evil or watch his planet be destroyed. After confronting the powerful being, Goku finds that it is none other than his own brother, Radditz, but he's not human.
In the opening episodes of 'Dragon Ball Z', Radditz explains to Goku that he is actually a member of an alien warrior race known as the Saiyans, and that his original purpose in coming to Earth was to destroy it.  While surprised by this news, Goku is still set on destroying Radditz, who threatens to hurt the ones he loves, including his own son, Gohan.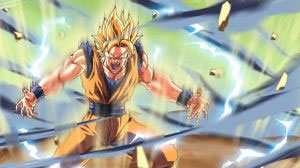 Throughout the 'Dragon Ball Z' series, Goku must continue to face evil forces that threaten Earth and the galaxy as a whole (and occasionally search for the Dragon Balls).
For those who want to watch Dragon Ball Z online, there are a number of free options.  Full episodes of Dragon Ball Z are available online via a number of streaming services, but sometimes it can be difficult to find the Dragon Ball z episode you want to watch.  That's where we come in.
At FreeCast, we help you find links to watch free episodes of Dragon Ball Z online, including full-length episodes, clips, movies, and much more.
So what are you waiting for? Click the link above to start watching Dragon Ball Z Episodes Online now!
[iframe width="97%" height="480″ src="http://www.youtube.com/embed/P1cJyHKLADk"]
Dragon Ball Z Show History
'Dragon Ball Z' made its U.S. television premier on September 13, 1996, though the series first debuted in Japan in 1989. Produced by Funimation, the show began airing on Cartoon Network's 'Toonami' programming block in 2003, where it steadily gained popularity. Though the final episode ran on April 7, 2003, the 'Dragon Ball' manga series as a whole continues to have major success.