Elfen Lied Episodes Online For Free

'Elfen Lied' is a thirteen-episode anime series about a girl named Lucy who is a genetically engineered human-like being called a Diclonius. The story focuses on Lucy after she escapes the lab where tests are run on her daily. However, she is injured during her escape and develops a split personality.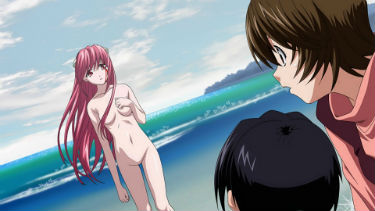 Lucy is found and taken in by two university students named Kohta and Yuka. They shelter the frightened and confused Lucy as a Special Assault Team will stop at nothing to recapture her. The show is adapted from a popular manga series of the same name and you can catch full episodes of 'Elfen Lied' online at FreeCast, though the series originally aired on AT-X.
With FreeCast, you can watch all thirteen episodes of 'Elfen Lied', as well as episodes of all your favorite TV shows. Just check out our Online Channel Guide to start watching 'Elfen Lied' episodes online, or any other TV show you have in mind.
If you like anime, then you should check out FreeCast to watch 'Elfen Lied' and several other popular anime shows online for free at whatever time is most convenient for you.
FreeCast has full episodes of thousands of TV shows online, so what are you waiting for? Visit our Online Channel Guide and start watching free 'Elfen Lied' episodes online.
If you don't have a computer, you can also watch episodes of 'Elfen Lied' and thousands of other shows online with your tablet or mobile device.
[iframe width="97%" height="480″ src="http://www.youtube.com/embed/cJz1YsnIwaw"]