Comprehensive online guide easily connects global viewers with around-the-clock event coverage from various international providers.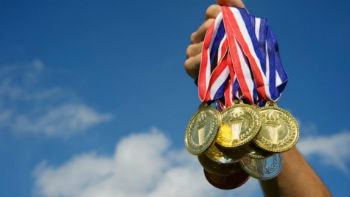 For the first time ever, viewers around the world will have access to thousands of hours of live Olympic event coverage online in what's being called "the first truly digital Olympics". While NBC and BBC will be providing unprecedented coverage to the US and UK, dozens of other international providers will be offering online coverage exclusively to their specific region. With so many providers to sort through and limited information on streaming sources, global viewers will need some way to make sense of it all.
FreeCast, the leading source for live streaming event coverage, is offering international viewers a simple way to access live Olympics coverage in their area by aggregating the many streaming sources into one comprehensive global guide. The guide quickly links users to official Olympic provider streams within their specific country, a selection that spans over 150 countries on six continents.
In order to satisfy cable and satellite distributors, several international providers require online viewers to authenticate their cable or satellite subscription before accessing streaming content. Additional limitations include location-based access to content from regional providers only.
FreeCast's eMedia Guide has been a key part of their success since their launch in January, referring viewers to streaming coverage of such popular live events as the Super Bowl, Academy Awards, NBA Playoffs, Wimbledon and many others.
With over 1.5 million daily video updates, 5000 categorized channels, and dozens of live events each day, FreeCast's guide consolidates what would normally be an overwhelming amount of content to search through, into one simple point of reference. FreeCast also offers fully-functioning Facebook and mobile apps, allowing users to access the coverage from anywhere. FreeCast is available at no charge, and can be easily accessed with Facebook, Twitter, Google, and Linkedin account logins.