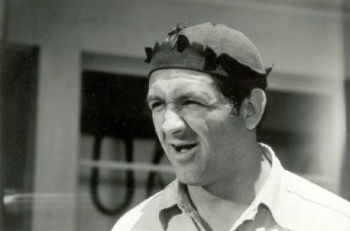 George Lindsey, best known for his role on 'The Andy Griffith Show' as Goober the gas station attendant, has died at age 83. According to sources, the TV star died Sunday morning following a brief illness.
Lindsey's character Goober Pyle was one of the most beloved on 'The Andy Griffith Show', and even following the show's completion in 1968 he remained a major character in the show's successor 'Mayberry RFD'. Goober was also a regular on 'Hee Haw' from 1971 until the show's cancellation in 1993.
Lindsey got his start on 'The Andy Griffith Show' in 1964 following the departure of Jim Nabors, who played the character 'Gomer Pyle'. Gomer had previously referred to his cousin Goober, and and Lindsey was cast for the replacement character.
Although Goober was Lindsey's best-known role, his long TV career included roles on 'MASH', 'CHIPs', 'The Real McCoys', 'Rifleman', 'The Wonderful World of Disney', and many other popular shows.
In a 1985 interview about his television career, he had the following to say:
"There's a residual effect of knowing I've made America laugh. I'm not the only one, but I've contributed something."
Although Lindsey is gone, he will always live on in the hearts and memories of those he made laugh over the years.