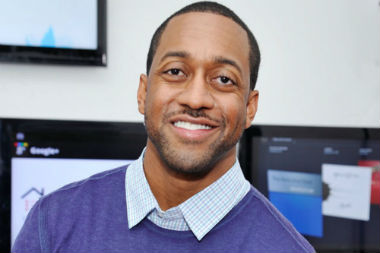 In a surprising turn of events on 'Dancing with the Stars' Tuesday night, fan favorite Jaleel White was eliminated from the contestant pool.
Even though Melissa Gilbert and her partner had the lowest scores of the group, they still managed to dodge the bullet on this week's dance duel, leaving Jaleel White and Roshon Fegan to duke it out on the dance floor. Following a heated rumba duel, White and partner Kym Johnson were eliminated, a difficult yet unanimous decision from the judges.
As he departed, Jaleel White managed to make one final remark about head judge Len Goodman: "Len is the old guy outside the grocery store who won't give a kid any money."
In other 'Dancing' news, William Levy managed to stay in the game with an impressive Viennese Waltz and was soon joined by Donald Driver and Katherine Jenkins. Not surprisingly, top scorers Maria Menounos and her partner Derek Hough remained safe as well.
Watch last night's episode here, and be sure to tune in next week for two more exciting episode of 'Dancing with the Stars'.