NBC Renews 30 Rock for Seventh and Final Season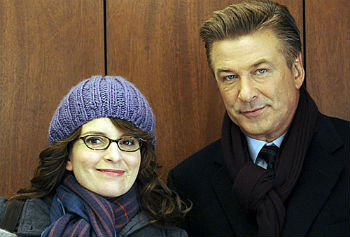 NBC has recently renewed one of its more popular shows, '30 Rock', for a new season, which means we can laugh for at least one more year. But with this good news also came some bad: the seventh season of '30 Rock' will unfortunately be its last.
When '30 Rock' first premiered, it was an almost-instant smash hit, quickly developing a cult following  and receiving stellar Neilsen ratings.  In recent seasons, however, the quirky comedy has seen its ratings fall to a less than tolerable level.
In the past months, both Alec Baldwin and Tina Fey have hinted at an end to the popular show, a claim that aligns with the fact that both of the show's stars are only contracted through the seventh season. Last month, Fey supported what everyone was thinking on 'The View', affirming 'the end of the show is on the visible horizon.'
In addition to being the last season of '30 Rock', this will also be the shortest season at only 13 episodes.
'30 Rock' will be joining a number of new comedies on the NBC lineup, including Matthew Perry's "Go On," Anne Heche's "Save Me," Ryan Murphy's "The New Normal," Josh Gad's "1600 Penn" and the Justin Kirk-fronted "Animal Practice."