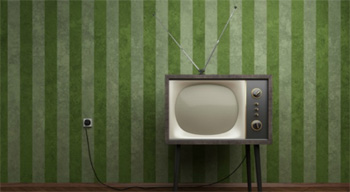 Netflix has finally overtaken cable networks in viewership, according to a recent study by BTIG Research.
Richard Greenfield of BTIG Research recently came to the conclusion that Netflix users are spending over 87 minutes a day streaming video using the popular web-based subscription service. Perhaps even more impressive is the fact that Netflix subscribers spent more than 4 billion hours on the site collectively over the last year.
According to Greenfield, if you consider Netflix to be a cable network, it would be the most-watched cable network in the world, with its top competitor being the Disney Channel.
This number should only increase as Netflix follows through with its plan to introduce a slough of original content, including the heavily anticipated return of 'Arrested Development'. David Cross, one of the show's stars, put the significance of this shift in perspective in a quote to Hollywood Reporter:
"Particularly, this last, fourth season, what Mitch [Hurwitz, series creator] did and how he's able to tell the story through the Netflix model — I think it's going to redefine what television can be and stories can be and how they're presented," Cross said. "And I really think it's gonna be historic in a sense; that we're gonna look back on it in 10, 20, 30 years, and it will be a very important thing that Mitch and Netflix have done."
This is a huge moment for the world of streaming TV (including Rabbit TV), showing that more and more Americans are getting their programming in a streaming format, as opposed to traditional cable. We've already seen this shift first-hand here at Rabbit TV, where over 40% of our daily users spend over an hour watching their favorite programs online.
As time goes on, there's no doubt that the demand for universal access to popular content (TV shows, movies, music, etc.) will continue to drive the popularity of streaming programming, whether its the redistribution of existing network programming over the web or original web-only productions.
Read the original BTIG report here.