In the last year, for the first time ever, Pay TV providers have experienced a loss in new subscribers, and cord-cutting may be partially responsible.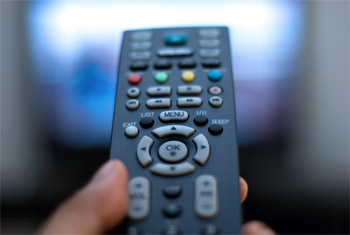 In the first quarter (Q1) of 2013, the Pay TV industry has lost an estimated 260,000 subscribers (according to the Leichtman Research Group). This loss was felt in the cable industry in particular, with Satellite TV and phone providers experiencing a slight gain on their own (though much less than in previous years).
This Q1 drop in Pay TV subscribers is especially remarkable given the fact that this is usually the time when the industry experiences the most growth. To put it in perspective, the Pay TV industry added about 445,000 subscribers in the first quarter of 2012, but even with the slight increases seen in satellite and phone subscribers, this year's Q1 increase reached a meager 194,000.
This is not enough to make up for the 80,000 subscribers lost from April 2012 to March 2013 in the industry as a whole – the first time the Leichtman Group has seen overall losses in subscribers over a one year period.
President of Leichtman Research Group had the following to say:
"First-time ever annual industry-wide losses reflect a combination of a saturated market, an increased focus from providers on acquiring higher-value subscribers, and some consumers opting for a lower-cost mixture of over-the-air TV, Netflix and other over-the-top viewing options."
This quote is especially surprising considering Leichtman has long been skeptical of the effect of cord-cutting on the pay TV industry. In a 2010 interview with NY Times, he referred to cord cutters as "really just a bizarre breed of people, usually in New York or San Francisco, who don't watch a lot of television in the first place."
This new evidence is showing that people aren't just looking for cheaper pay TV, but they actually want to ditch their cable bundles altogether.
More and more consumers are beginning to fill their entertainment needs with a combination of rabbit ear antennas, websites, over-the-top services like Netflix and Roku, and web content aggregators like Rabbit TV. As cable companies' power over network providers continues to dwindle along with their subscriber base, we'll undoubtedly see more and more content providers ditching the bundle and delivering content directly to their customers over the web, with cable companies merely acting as bandwidth providers.