Rabbit TV Content Overview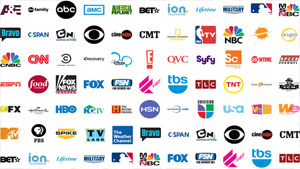 A lot of people have been asking us for a "Rabbit TV Channel List", but there's a lot more to Rabbit TV than just a list of channels, so in this blog I'm going to give you an overview of each content section available in Rabbit TV, along with what you'll find in those sections. Hopefully it answers most questions you may have about Rabbit TV's content:
TV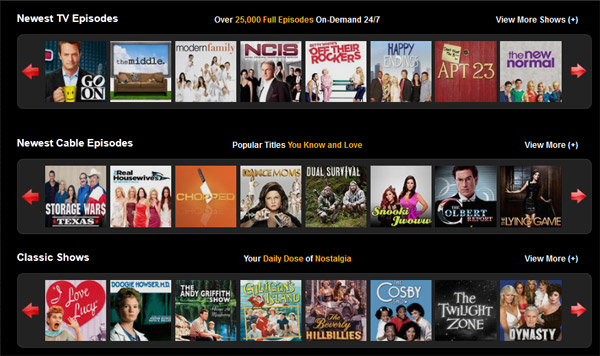 Our TV section is the most popular of the Rabbit TV content sections, with a large selection of on-demand TV shows, channels and video sites, including:
Current and Classic TV Shows
Original Web Series
Worldwide TV Channels and Video Sites
Local US TV Channels and Video Sites
Sports Video Sites
News Stations and Video Sites
Tech Video Libraries
Children's Programming
and much more…
In total, there are currently somewhere around 5000 channels available through the TV section of Rabbit TV, including over 25,000 full episodes from popular and classic TV series available on-demand 24/7. Rabbit TV is constantly adding new channels, episodes and other video content, so these numbers grow on a daily basis.
Movies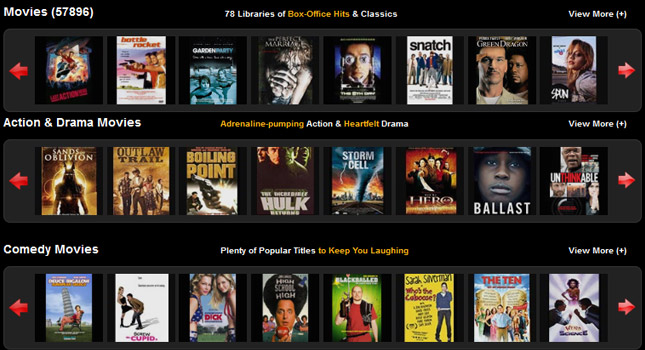 The Rabbit TV Movies section links you to a variety of free movie libraries (nearly 100 in total), connecting Rabbit TV users to thousands of free movies in total. Rabbit TV also has a "Pay Per View Movies" section, where Rabbit TV users can stream the latest box office hits in seconds. Most premium movies are available for as low as $1.99 per rental.
The Rabbit TV Movies section is broken down into sub-sections based on genres, with genres including:
Popular
Foreign/Independent
Sci-fi
Horror
Documentaries
Classics
Seasonal
Midnight Movies
Pay-Per-View
Between the free and premium movie selections, Rabbit TV more than trumps cable and satellite TV in the movie department.
Live
Rabbit TV's Live section is one of the more revolutionary sections available through Rabbit TV.  The Rabbit TV system searches for live sports and event streams (both free and premium) to connect you with live webcasts of every major sport (NFL, NBA, MLB, NHL, etc.), award shows, concerts, festivals, live shows, and other special events. If an event is streaming on the Internet, chances are it's available through Rabbit TV.
Another sub-section of Rabbit TV's Live section is "Live Channels", where Rabbit TV users can view a diverse selection of live scheduled channels on a variety of subjects, including
Business/News
Classics/Sitcoms
Entertainment/Music
Kids/Cartoons
Lifestyle/Food
Shopping/Home
Sports
Tech/Gaming
Like the rest of Rabbit TV, we are always expanding our live channel selection, and as more and more independent content producers begin developing their own live channels, we anticipate a huge surge in the availability of live scheduled programming online.
The Rabbit TV Live section also includes a nice selection of Premium Pay Channels, where you can sign up for subscription live TV channels to watch every game of most major sports along with a variety of live scheduled entertainment programming channels.
Radio
The final content-based section of Rabbit TV is the Radio section. This section links users to over 50,000 radio stations from around the world, including nearly 2,000 live radio broadcasts. You just select your genre, pick a station and you're ready to go.



This Rabbit TV section also includes a number of sources to watch music videos, with the combined libraries providing thousands of music videos from every genre.
Cord Cutting Solutions
In addition to these many content sections, Rabbit TV also provides a number solutions for subscribers who are attempting to ditch their expensive cable bills in exchange for a more affordable TV experience.
We give you the low-down on the best products, devices, and services to replace all of the entertainment you're used to with cable and satellite, all without ridiculous fees.
Looking Forward
The Rabbit TV Network is constantly expanding, with new content being added every day. No matter how much you use Rabbit TV, you'll never run out of new and exciting content, and we're constantly working to create a more user-friendly, enjoyable experience for our many users.
As we move forward, we want to stay in constant contact with you, our fans, about what we've done, what we're doing, and what we want to do. This way we can ensure that Rabbit TV remains fresh and constantly ahead of the curve.
If you have any questions, concerns, comments, or recommendations about Rabbit TV (or FreeCast), we welcome you to let us know by either commenting or submitting a contact form below.
To order Rabbit TV now, visit RabbitTV.com.