Rabbit TV Continues to Widen Gap on Hulu Netflix & Others
Rabbit TV user statistics indicate and validate customer satisfaction levels remain very high with their latest product. In only six weeks, average time spent online and page views have rocketed past industry leaders with no sign of letting up. See stats below.
The company realizes that a key statistic is the total number of subscribers, however they are confident, with thousands of new subscribers signing up daily, that it will not take long for Rabbit TV to equal and/or exceed the subscriber levels of Hulu, Netflix, and other Industry leaders.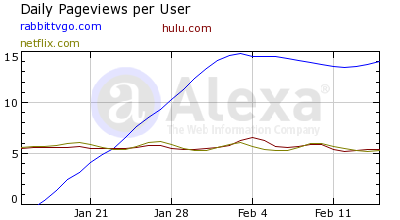 Daily Avg. Page Views for Rabbit TV users as of 2/18/13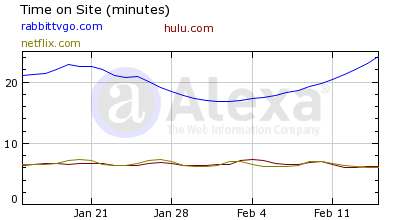 Daily Avg. Time on Site for Rabbit TV users as of 2/18