Remake fever! 'Full House' the latest to get a second life
NBC is making a sequel to "Coach." ABC is developing a new "Muppets Show." Fox is reviving "The X-Files." And now Netflix is ordering a continuation of "Full House," to be titled "Fuller House."
So at a time of radical transformation in the television business, as some channels embrace a streaming future and others enter it more reluctantly, viewers are getting a blast from the past.
The remakes make a certain amount of sense — shows like "The X-Files" are established franchises that everyone recognizes.
But there's always a risk, of course, that the second lives for these shows won't live up to the first, breeding disappointment.
Maybe television executives are just longing to return to the days when everyone watched TV the same way at the same time.
"Full House," for instance, was a beloved part of ABC's "TGIF" lineup of Friday night sitcoms for many years.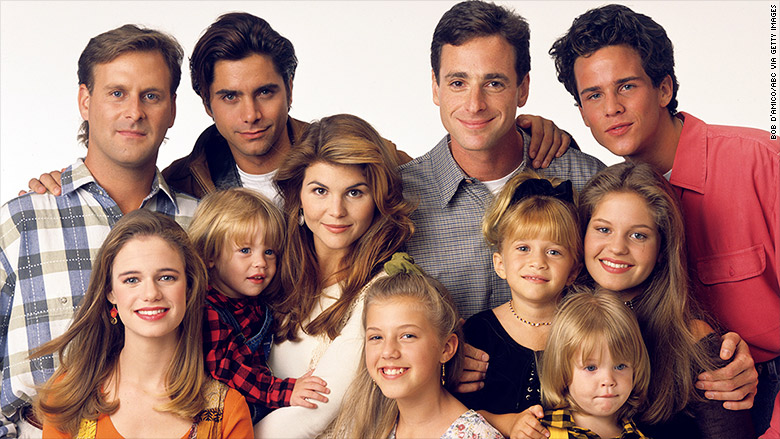 Netflix (NFLX, Tech30) confirmed on Tuesday morning that it is moving forward with a 13-episode season of "Fuller House." Rumors of the reunion hit the Internet earlier this month, sending fans of the original ABC series into a tizzy.
D.J., Stephanie and Uncle Jesse are coming back for sure: The new series will star Candace Cameron-Bure, who played oldest sister DJ, along with Jodie Sweetin, who played middle sister Stephanie, and Andrea Barber, a/k/a the annoying neighbor Kimmy Gibbler.
Everyone's favorite musical uncle Jesse will also return, with star John Stamos reprising the role in guest spots.