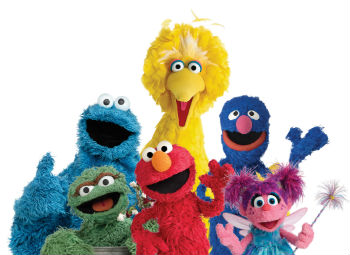 Back in 2008, there had been reports circulating that those prisoners detained at Guantanamo Bay were tortured by the repeated playing of such songs as Drowning Pool's 'Bodies' and Metallica's 'Enter Sandman', but a recent documentary from Al Jazeera indicates that the prisoners may have also been subjected to slightly more disturbing musical torture.
Based on the new report, detainees at Guantanamo Bay Naval Base were made to wear headphones repeatedly blasting music from the popular children's show Sesame Street. These sessions would often last anywhere from hours to days.
(Please don't use them for torture)
Upon learning that his music was used for torture, Sesame Street composer Christopher Cerf admitted that he was shocked that his creations were being exploited in such a way.
[iframe width="90%" height="450″ src="http://www.youtube.com/embed/Ye8mB6VsUHw"]
"My first reaction was this just can't possibly be true," he said in an interview with Al Jazeera. "…Of course I didn't really like the idea that I was helping break down prisoners, but it was much worse when I heard later that they were actually using the music in Guantanamo to actually do deep, long-term interrogations and obviously to inflict enough pain on prisoners so they would talk."
In fact, this was not the first time Cerf's music was used for torture. Reportedly, the Sesame Street soundtrack was also used in 2003 to break Iraqi POWs.
Want to watch Sesame Street videos online? Click here to get full classic episodes of Sesame Street and many other shows for free! We promise we won't torture you.