A simple Facebook TV app may provide the NFL and NBC with a large share of its Internet viewers for this Sunday's Super Bowl XLVI.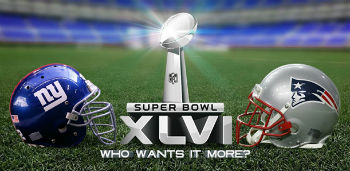 ORLANDO, FL, February 02, 2012 /24-7PressRelease/ — Everybody now knows that NBC and the NFL are streaming this Sunday's Super Bowl LIVE over the Internet, but now one very special Facebook app, built by freecast.com, will provide Facebook users with the ability to watch it right from their profile pages while socializing and commenting about the big game with their many friends simultaneously.
freecast.com is billed as "Your Personal Channel Guide", delivering over 7000 TV, Movie, Radio, News, Sports, Show, and Event Channels over the Internet, and now FreeCast's Facebook app will guide Facebook users to the available Super Bowl streams.
"Facebook users will now see the huge benefit of our FreeCast app with the coming of this highly visible event. Not only will they understand that they can watch TV on their Facebook profile pages, but they will be sharing, commenting, and enjoying the game with their friends, which is what Facebook is all about," says William Mobley, President of freecast.com.
The FreeCast executive also pointed out that while he doesn't believe Facebook is an alternative to our big screen TV experience this Sunday, he feels it can provide a huge convenience for those who don't have television, like the millions of college students in dorms, military sites, certain workplaces, and many other locations with Internet but no televisions.
freecast.com removes the need for multiple web, mobile or TV apps to be built on a channel-by-channel basis, instead delivering over 7000 channels directly from the Internet. With over 1.5 million new video files crawled and categorized each day by freecast.com, Mobley is naturally excited about the future. "Our next delivery will be Android, iPhone, Samsung Smart TV, Vizio, and Google TV multi-channel apps, in the next 30 days," concluded Mobley.
To find out more about the FreeCast free Facebook app, please visit: http://apps.facebook.com/freecasttv.
About William Mobley
Mobley's experience would suggest he knows at least a few things about the Internet television marketplace, having launched MegaChannels.com in 1999, which quickly grew to serving over 800,000+ streaming videos per day, while also partnering with several major studios' content when the average modem speed was 56K-128K. All of this took place at a point in time when Yahoo was averaging 2M visitors per day, in comparison.