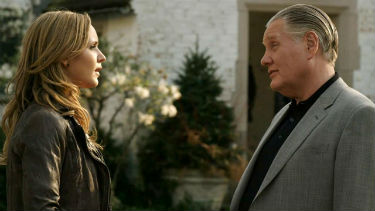 Dr. Grace Devlin (Jordana Spiro) is a young surgeon with a promising career ahead of her but when the mob threatens her brother's life over an outstanding gambling debt, she agrees to work "off the books" to pay it off. Devlin then becomes 'The Mob Doctor', secretly working for the Southside Chicago mafia, a group of men she completely despises.
'The Mob Doctor' premiered on Fox on Monday, September 17 at 9pm ET but if you were unable to watch the premier episodes when it first aired, you can always watch it online for free at FreeCast. Our site gives you the ability to watch episodes of 'The Mob Doctor' online for free, along with all of your favorite TV shows starting the day after they premier.
It's often difficult to watch episodes of your favorite shows when they first premier on television. But thanks to FreeCast, you can watch 'The Mob Doctor' and thousands of other TV shows online for free at whatever date and time works best for you. You can even watch 'The Mob Doctor' episodes online for free through your tablet or mobile device if you don't have access to a computer.
[iframe width="97%" height="480″ src="http://www.youtube.com/embed/PjsZS5lfpYg"]