freecast.com's multi-channel Facebook TV app gives Internet users a reason to look forward to the weekend's less-publicized events.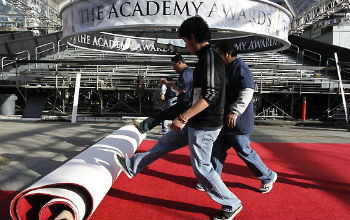 ORLANDO, FL, February 23, 2012 /24-7PressRelease/ — The coming weekend will be host to two highly visible events, the 2012 NBA All-Star Game and the 85th Annual Academy Awards, and despite recent media trends toward live event streams, neither of the marquee programs will be available online.
As a result, Internet users have instead shifted their attention to the weekend's sideshows, ESPN's NBA Celebrity Game and E! Online's pre-Oscar red carpet coverage, both of which will be streamed live for free over the Internet, and now a Facebook app developed by freecast.com is drawing even more attention to these secondary events by allowing viewers to watch the live feeds via Facebook.
freecast.com connects users to free TV shows, movies, news, sports and events online, hence their moniker 'Your Personal Channel Guide', but their app for Facebook takes their service one step further by letting userswatch shows and live events alongside their friends and other Facebook users while chatting and commenting about what they're watching all on one screen.
"In addition to providing high-quality on-demand content, our app gives users the unique ability to share highly anticipated events like the Academy Awards and NBA All-Star Weekend with their friends and family over the Internet in real-time, creating a totally new social experience," says freecast.com CEO William Mobley.
Although both ESPN's and E! Online's live streams will be capable of acting as stand-alone viewing platforms, it's likely that many users will be using them as a 'second screen' to accompany the coverage available on television networks.
ESPN's live coverage begins Friday at 7:00p EST, while E! Online will begin coverage Sunday at 5:15p EST.