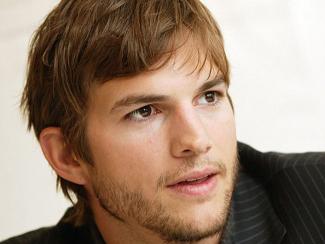 For the past few months, fans of the CBS sitcom 'Two and a Half Men' have been waiting with bated breath to hear the fate of their favorite comedy. The hit show wasn't present on CBS's early renewal list, released last month, mainly due the fact that the show's star Ashton Kitcher had yet to sign on for Season 10.
While the show's future seemed unsure for some time, the network appears to be making some progress in getting it together for next season.
According to several news outlets, Kutcher has recently been in talks with CBS about the potential of him staying on for another season, and today The Wall Street Journal reported that Kutcher may likely be signing a deal with CBS for around $1 million per episode, a nice boost from his previous compensation of $700,000 per episode.
While a million dollars every episode may seem like a lot, it's actually less than the show's previous star, Charlie Sheen, was being paid: $1.25 million an episode. Still, if the upcoming season consists of the usual 22 episodes, that means a Kutcher will be pulling a nice $22 million for the entire season – not too shabby.
Find out where to watch full episodes of 'Two and a Half Men' for free right here at freecast.com.