Rising tension between programming companies and distributors may give new hope to the concept of a la carte TV.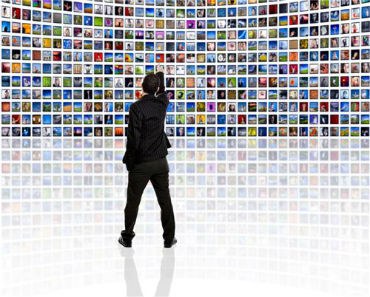 Twenty million DirecTV customers got a rude awakening this morning – Wednesday July 11 – after Viacom dropped over a dozen channels from DirecTV's channel lineup, including Nickelodeon, MTV, and Comedy Central along with 14 other channels.
The blackout, which occurred at midnight on Tuesday night, was a result of a dispute over programming fees following the end of a seven year contract between the two companies.
Both Viacom and DirecTV have been playing the blame game when speaking out to their customers about the dispute.
DirecTV's Executive Vice President Derek Chang made the following statement late yesterday:
"We have been very willing to get a deal done, but Viacom is pushing DIRECTV customers to pay more than a 30 percent increase, which equates to an extra $1 billion, despite the fact that the ratings for many of their main networks have plummeted and much of Viacom's programming can be seen for free online,"
In their own press release, Viacom attempted to pin the blame on DirecTV:
"We are deeply disappointed that DirecTV dropped Viacom's channels before our midnight deadline this evening, severing our connection with its nearly 20 million subscribers nationwide. We proposed a fair deal that amounted to an increase of only a couple pennies per day, per subscriber, and we remained willing to negotiate that deal right up to this evening's deadline. However, DirecTV refused to engage in meaningful conversation."
In the end, the dispute comes down to content bundling – when selling rights to cable and satellite distributors, programming companies like Viacom require that channels be contracted in bundles. For example, Dish Network recently had a similar dispute with AMC Networks, who required that Dish Network pay for low-rated networks like IFC and We TV in order to give customers just a few popular AMC shows, a dispute that led to Dish dropping all three channels from their programming package.
The Downward Spiral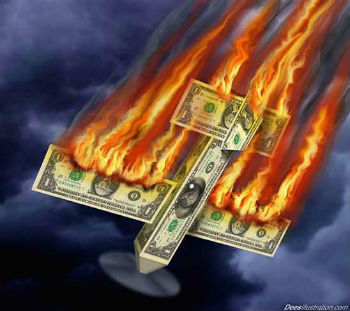 With recent developments in online video, ratings for many major networks have been plummeting as much of their programming is becoming available for free online.  In order to combat these dwindling revenues, programmers like Viacom and Time-Warner have had to make up the money elsewhere, often by increasing the cost of their programming to distributors like DirecTV and Dish Network, and these increased fees usually end up coming out of the pockets of cable and satellite customers.
Of course, this leads to a vicious downward spiral – steadily rising cable and satellite bills drive more and more customers to drop their subscriptions in favor of online alternatives like Netflix and Amazon Instant Video, which in turn reduces revenues for programmers, who must then increase fees, driving more customers away – something's got to give.
Now, with 20 million DirecTV customers losing some of the most popular channels on television, consumers and distributors alike are once again speaking out against bundling, instead calling for more a la carte-based programming agreements.
"Programmers like Viacom typically won't allow anyone to buy their channels individually, but we hope to change that," DirecTV said in a statement on Tuesday. "We currently pay them hundreds of millions of dollars every year already, and if Viacom thinks their networks are worth a billion more, then you have to be able to select what's most important in your own living room. It's your money, so you should be able to decide."
Although it doesn't seem likely that DirecTV will win out over Viacom in their current dispute, the rising tension between programming companies, distributors and consumers means we may not be far off from some big changes in the television industry.
Whether these changes will mean the beginning of truly a la carte TV – where customers will be able to pick and choose which specific channels they want to pay for – is still to be seen, but cord-cutters and unsatisfied cable customers can at least hope that some of the power will be put back in the hands of the people in the near future.