After a highly-successful reign on the air from 1978-1991, 'Dallas' has returned to prime time television, now airing on TNT's Wednesday timeslot. A continuation of the original series, 'Dallas' is a soap opera centered on the clashing views within the Ewing family, mainly when it comes to the oil industry.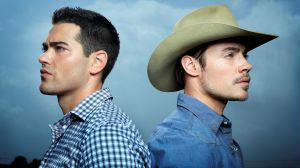 While you can watch new episodes of 'Dallas' on TNT Wednesdays at 9 pm EST, you can watch full episodes of the Ewing family drama online for free at FreeCast.
That means if you don't have cable or can't get to a TV, you can still watch 'Dallas' online anytime, using your computer or mobile device. Just log into FreeCast to watch online episodes of 'Dallas' for free.
Of course, if you're not into the show 'Dallas', you can find free episodes of all your favorite TV shows online at FreeCast, YOUR PERSONAL CHANNEL GUIDE.
[iframe width="97%" height="480″ src="http://www.youtube.com/embed/SMXie1-6TM8″]
Dallas Characters
Christopher Ewing (Jesse Metcalfe), John Ross Ewing III (John Henderson), Bobby Ewing (Parick Duffy), J.R. Ewing (Larry Hagman), Elena Ramos (Jordana Brewster), Rebecca Sutter Ewing (Julie Gonzalo), Ann Ryland Ewing (Brenda Strong), Sue Ellen Ewing (Linda Gray)