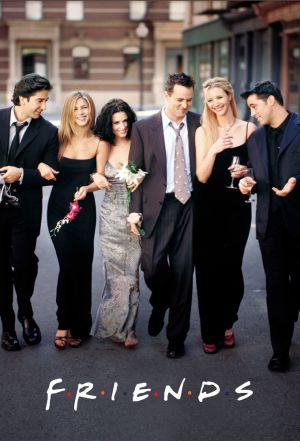 'Friends' follows the lives of six best friends, Rachel, Monica, Phoebe, Joey, Chandler, and Ross, as they face the various difficulties of life in the city. The friends usually gather at Central Perk, the local café, to talk about their problems and have a few laughs. In addition to being friends, the characters often engage in romantic relationships with one another.
Episodes of 'Friends' aired on NBC (series has ended), but full episodes are available for free online.
Click here to find out where to watch full episodes of 'Friends' and more shows for free online!
Freecast.com, Your Personal Channel Guide
[iframe width="97%" height="480″ src="http://www.youtube.com/embed/1lMIh9dYNb8″]
Friends Show History
Regarded as one of the greatest sitcoms of all time, 'Friends' launched the careers of all its main characters. During its ten seasons on the air, the show only once ranked outside of the top five in ratings (No. 9 in season 1). In addition to being one of the most popular television series' ever, 'Friends' was nominated for and given many awards from 1994-2004. It won six Primetime Emmys, six People's Choice Awards and a Golden Globe just to name a few. When the series finale aired on May 6, 2004, it became the fourth-most watched series finale in television history. The show was also ranked No. 21 on TV Guide's '50 Greatest Shows of All-Time.