Live coverage of MLB playoffs begins Friday at 5:07pm ET with Braves vs Cardinals.
(Live streaming coverage of all MLB playoffs games requires a $4.99 one-time fee.)
Note: MLB's Postseason TV package is available to US and Canada residents only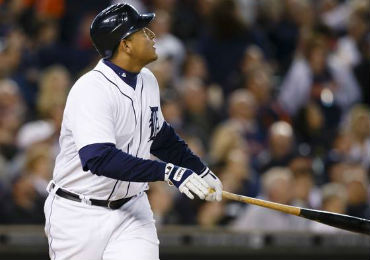 The 2012 MLB playoffs get going on Friday, October 5 and thanks to MLB's Postseason TV, you can watch them live online. There are some great matchups about to take place and there's no reason for baseball fans to miss a moment of the live MLB postseason action.
All you have to do is pay a small one-time fee of $4.99 to get MLB's Postseason TV package and then you can start watching the MLB playoffs live online with FreeCast. When you visit FreeCast, head on over to our Live Event page where you'll find live stream links to whichever MLB playoff game is taking place at that time.
The first MLB postseason game will be a win-or-go-home National League Wild Card matchup between the Atlanta Braves and the St Louis Cardinals. The game will get under way Friday afternoon at 5:07pm ET and will be held at the Braves' Turner Field in Atlanta. Watch the Braves vs Cardinals playoff game live online with FreeCast right when it gets going.
The Texas Rangers will then take on the Baltimore Orioles in Arlington in a one-game American League Wild Card matchup (Friday, 8:30pm ET). The Rangers lost three straight games to the Oakland A's to finish out the regular season, costing them the AL West division title. The Orioles, on the other hand, just barely missed out on winning the American League East as them and the New Yankees went back and forth for the division lead over the past month. Watch the MLB playoffs live online as the Orioles and Rangers fight to continue playing baseball through October.
The American League playoff teams that you can watch compete live online are the Detroit Tigers, Oakland A's, Texas Rangers, Baltimore Orioles and New York Yankees, who have the number one seed. The National League playoff teams are the Cincinnati Reds, Washington Nationals, San Francisco Giants, Atlanta Braves and the reigning World Series champion St Louis Cardinals. Be sure to watch the MLB playoffs online live to see which baseball teams want it the most.
MLB's Postseason TV package includes full live coverage of AL and NL Wild Card games as well as NL and AL divisional series' and the American League championship series. Baseball fans will be able to watch each playoff game from four different angles at one time and will have 10 different fixed camera angles to choose from overall. But that's not all. The Postseason TV package also includes coverage of live batting practice, clickable line scores and streaming Tweets via Twitter.
Don't miss out on the opportunity to watch the MLB playoffs live online with FreeCast. After paying the one-time fee, just head to our Live Events page and start watching the MLB postseason live online as soon as the Braves and the Cardinals kick things off at 5:07pm ET on Friday.
Just click on the MLB playoffs live stream link to get directed to full live coverage of postseason baseball on your computer. If you don't have a computer, you can also watch the MLB Playoffs online live through your tablet or mobile device.