Comedy Central is at it again, announcing yesterday that television icon Roseanne Barr will be its next roast victim. The special will air on August 12 at 10 pm EST, one week after being recorded in Los Angeles.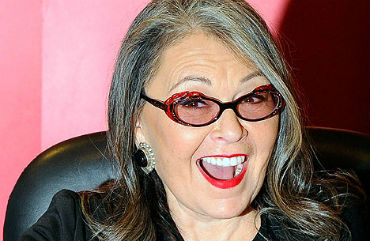 Barr is a solid fit for the roast, considering she began her career as a stand-up comedian before elevating to icon-status in the early nineties with her hit series 'Roseanne'.
In recent years, Comedy Central has gotten away from roasting true comedians, so it's nice to see they're getting back to the roots of the original Friar's Club.
Barr seems mentally tough enough to endure whatever harsh insults come her way, and as a long-time comedian, she can probably still dish it out too.
As far as material goes, roasters may go after her recent candidacy for President of the United States, the cancellation of 'Roseanne's Nuts', her appearance in a Snickers commercial, or last but not least, her horrendous, off-key singing of 'The Star-Spangled Banner' in 1990 during a San Diego Padres game.
The roasters have not been officially named yet, but returns from roast regulars like Jeff Ross and Lisa Lampanelli seem plausible. Special guests are also yet to be named, though this editor expects to see at least a few familiar faces from 'Roseanne', preferably John Goodman and 'The Big Bang Theory's' Johnny Galecki.
On August 4, 2012, Barr will become the 12th victim of relentless, verbal abuse since the Comedy Central Roasts began in 2003 (Denis Leary). Only two other women have been roasted by Comedy Central (Pamela Anderson, Joan Rivers) so it will be interesting to see how she handles the hot seat.
The Comedy Central Roast of Roseanne Barr will be available to watch for free online with FreeCast the day after it airs on August 12, 2012.