In TNT's 'The Closer', Kyra Sedgwick plays Deputy Police Chief Brenda Leigh Johnson, a detective who works on serious, delicate murder cases. As a the head of a special LAPD unit, Johnson is very strong-willed and able to solve cases in addition to getting confessions from suspects.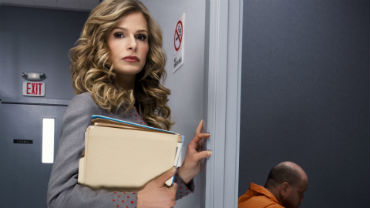 The final six episodes of 'The Closer' begin airing on Monday, July 9 at 9pm ET. While you can watch 'The Closer' on TNT at its normal scheduled time, free full episodes of the series can be watched online the very next day as well with the help of FreeCast.
Six new episodes of the seventh and final season begin on July 9 and you don't want to miss out on watching how the series wraps up for free online at FreeCast. Our site allows you to watch full episodes of all your favorite TV shows online, absolutely free.
Even if you can't get to a computer or a television, you can still watch free full episodes of 'The Closer' and other hit popular TV shows online through your mobile device. Visit FreeCast, YOUR PERSONAL CHANNEL GUIDE, and start watching your favorite shows on your own time.
[iframe width="97%" height="480″ src="http://www.youtube.com/embed/4In7TR7PIW4″]