Watch the Kentucky Derby Live Online Free
(Coverage begins Saturday, May 5 at 4:00pm EST)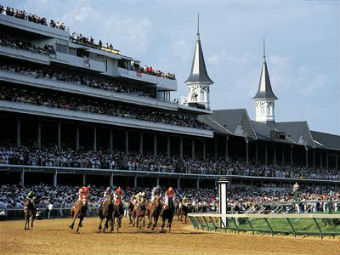 The most exciting two minutes in sports is almost upon us. This weekend will mark the 138th running of the Kentucky Derby, an event that draws thousands of live spectators from around the world every year, not to mention the millions who watch on television or online.
Evidently, this year's competitor field is one of the fastest in some time, and just about every horse has his own inspiring backstory, which should make for an interesting weekend.
As usual, the race is set to air live on television (NBC), but thanks to Twin Spires and the magic of the Internet, fans will be able to watch the 2012 Kentucky Derby LIVE online, absolutely free! That's right, FREE.
Click here to find out where to watch the Kentucky Derby online
So, if you can't make it to Churchill Downs to watch in person and you don't have a TV readily available, you can still stream all the action live from your computer online, and FreeCast is here to help you do it for free.
While coverage begins at 4:00pm EST, the race itself is not scheduled to kick off until 6:24pm.