The world just can't get enough of singing competition shows. When Simon Cowell left American Idol, he started up 'The X Factor', the world's only $5 million prize show that looks for America's best undiscovered music talent. The first season was voted 2011's best new unscripted TV show, and 'The X Factor' is back again in 2012 to deliver even more excitement. While new episodes of 'The X Factor' air Wednesday nights on Fox, fans can also watch full episodes of the hit reality series online for free with FreeCast.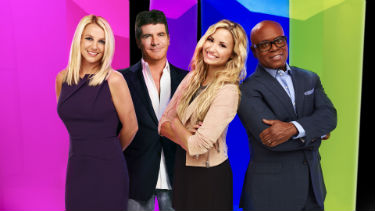 This time around, 'The X Factor' will feature two of pop music's most recognizable names at the judges' table alongside Cowell and LA Reid.
Britney Spears and Demi Lovato are joining in on the fun this year to judge and decide who the world's next big pop superstar will be.
'The X Factor', which you can watch free episodes of online, brings in people of all shapes, sizes and ages with the minimum age to audition only being 12 years old. Season two of 'The X Factor' premiered on Wednesday, September 12 and free full episodes of 'The X Factor' become available to watch at FreeCast the very next day after they premier. All you have to do to start watching 'The X Factor' episodes online is visit FreeCast's Online Channel Guide.
Once there, you'll be able to watch 'The X Factor' episodes online for free, along with episodes of thousands of other TV shows. So what are you waiting for? Visit FreeCast and start watching full episodes of Fox's 'The X Factor' at whatever time you want. You can also watch free episodes of 'The X Factor' and several other shows online through your tablet or mobile device.
[iframe width="97%" height="480″ src="http://www.youtube.com/embed/HZ55HAgQNLE"]