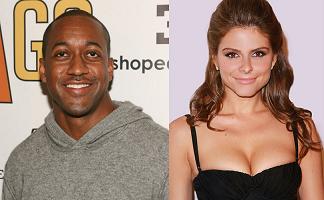 Even after 13 seasons, the ABC hit 'Dancing with the Stars' is still going strong, and while there have been plenty of rumors about who will be joining this season's cast, they can all be put to rest, because we've got the official list of this season's 12 new contestants.
Check out the list below to see which 'stars' will be hitting the dance floor this time around:


Gavin DeGraw – Singer/Songwriter
William Levy – Telenovela Actor
Jaleel White – Steve Urkel from "Family Matters"
Roshon Fegan – Star of Disney Original series Shake It Up!
Martina Navratilova – Tennis star
Katherine Jenkins – Opera Singer
Maria Menounos – Television Host
Gladys Knight – Legendary Soul Singer
Jack Wagner – Melrose Place star
Donald Driver – Wide Receiver for the Green Bay Packers
Melissa Gilbert – "Little House on the Prairie"
Sherri Shepherd – "The View" Co-host
Which new contestant are you excited about? Let us know by leaving a comment below. Also, be sure to tune in for the premiere of the new season on March 19 at 8:00p EST.