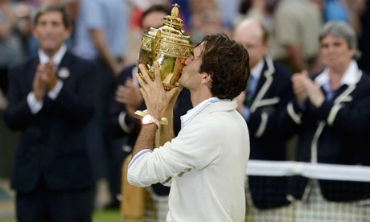 There were some awfully familiar names at the top of the podium when Wimbledon 2012 concluded this past weekend.
Serena Williams took home her fifth Wimbledon title in women's singles, while Roger Federer earned his seventh, getting his No. 1 world ranking back in the process.
Though some may have thought their careers were starting to wind down coming into the Grand Slam event, little doubt was left after their seemingly-easy finals victories in Wimbledon 2012.
Williams ran through the competition in ladies' singles, defeating 2011 Wimbledon champion Petra Kvitova, No. 2 Victoria Azarenka and in the 2012 women's Wimbledon final, Agnieszka Radwanska. Her serve, as powerful and un-returnable as ever, left her competitors in the dust as she racked up 24 aces against Azarenka and 102 in 2012 Wimbledon altogether, setting two new records.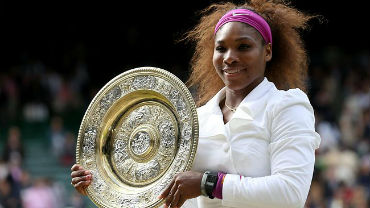 It was Williams' 14th Grand Slam singles title and she didn't stop there, earning the doubles title once again with her sister Venus. The two sisters have dominated the sport over the last decade to say the least, combining for ten Wimbledon singles titles and five doubles titles.
Roger Federer made history as well on the men's side. With his 2012 Wimbledon title in men's singles, he ties Pete Sampras for most Wimbledon titles. He now has a whopping 17 Grand Slam victories overall and in many people's minds, is the best of all time.
Federer took care of defending Wimbledon champion Novak Djokovic while hardly breaking a sweat in the men's Wimbledon semifinals, then quickly diminished Andy Murray's hopes of being the first British man to win a men's singles title at Wimbledon since 1936.
The 2012 Wimbledon title for men's doubles belongs to Jonathan Marray and Frederik Nielsen.
Be sure to visit FreeCast to find free live streaming coverage of other major sporting events when they begin.